My Life Reserved in an Empty Plot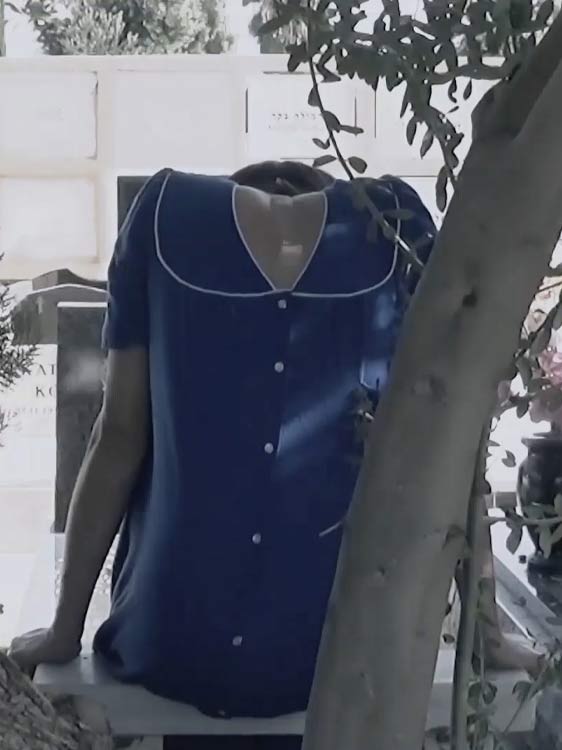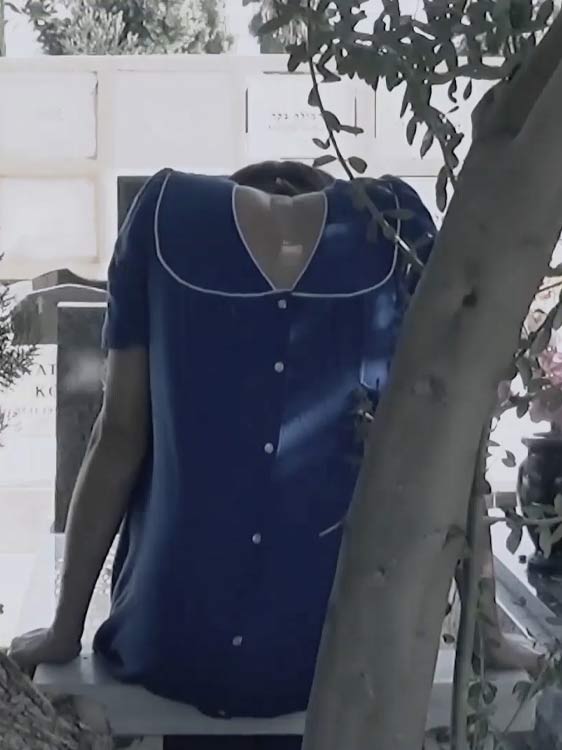 In 2020, the number of women's referrals to welfare services following domestic violence skyrocketed, a phenomenon that escalated during the imposed closures. One in three women who complained to the police about violence by their spouse was murdered. In a reality where women's blood is the no man's land, there seems to be no proper response and representation for women whose violence, rape and life-treathening danger is part of everyday routine.  
In this work of video art, the artist chose to preserve the memory of the murdered by collecting rocks from their tombstones and carrying their weight on her body. Later, as a symbolic act, she throws her weight back at men as a way of calling on their collective responsibility, hoping that one day women, wherever they may be, will not have to fear for their bodies and lives.
Creation, execution, photography, design, production and text: Oryan Yohanan | Photography: Eran Bril, Elian Valaji | Video editing: Rotem Meyers | Soundtrack: Shmulik Sternfeld
Part of the series Five Fingers