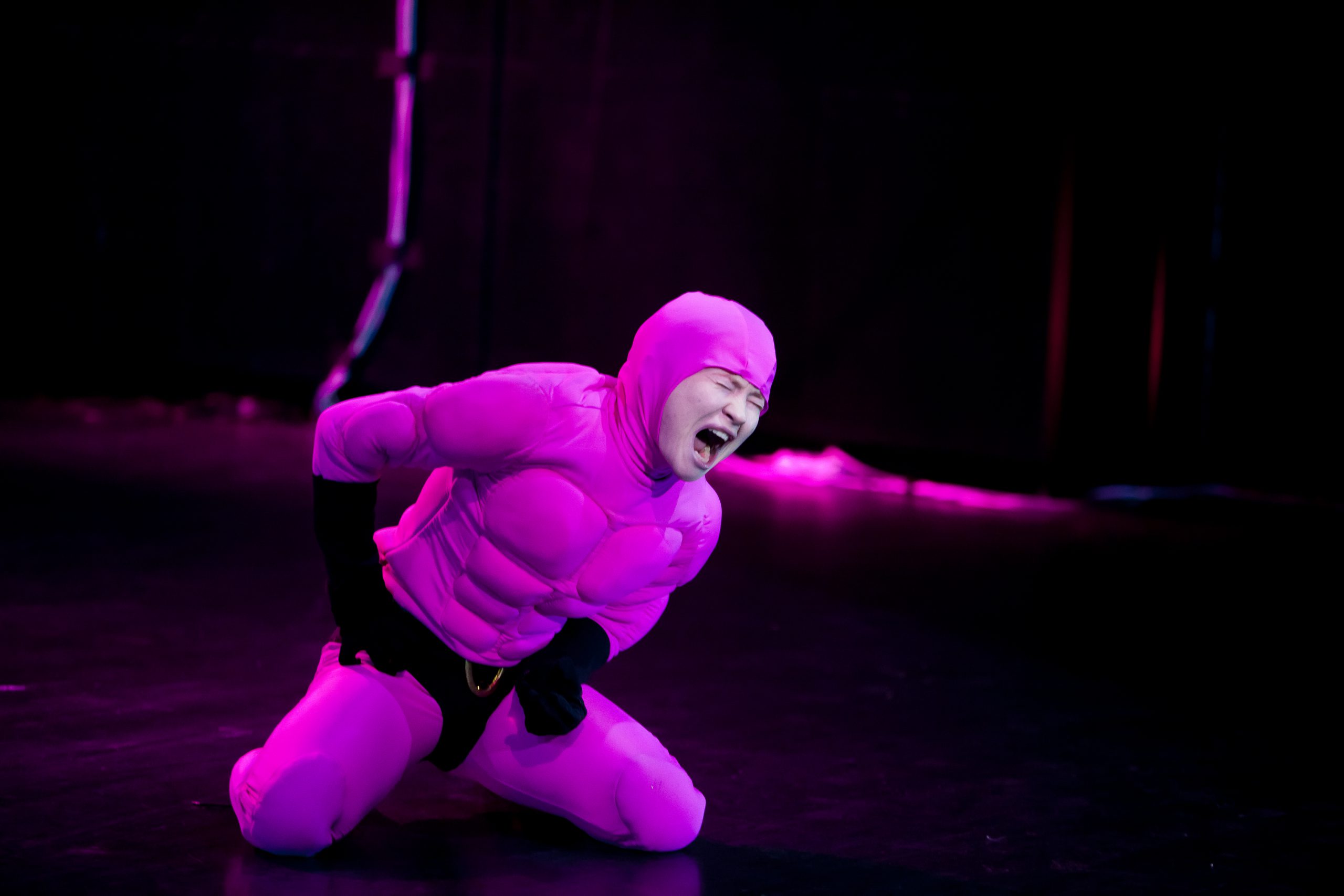 With Unarmed Forces | Premiere: 2013, Prague, Czech Republic
In With Unarmed Forces, a couple is safely enclosed from the outside world, where an endless war is raging. They are engaged in arguments and fights, trying to conceal the sorrow and mourning of the death of their son at war. Their unhappily ever after is interrupted by an unexpected invasion of an army defector, that quickly destroys all their defenses. The three launch a physical, mental and experimental attack on each other and are pushed to total destruction and chaos.
In a massive display of power loss, the piece reveals pictures of rare beauty – which only destruction can compose, and wrap them in brutal humor.
Direction and design: Idit Herman | Music and sound: Dmirty Tyulpaov | Light design: Uri Morag | Creators and original cast: Irina Andreeva, Achilleas Chariskos, Idit Herman, Dmitry Tyulpanov | In collaboration with Teatr Novogo Fronta, Czech Republic 
Press
"With a wide range of physical abilities and artistic means … towards a mystical tragic-comical peak of post-modernist surrealism."  Divadelni Noviny, Czech Republic
"Gradually, the whole stage turns into a playground of visual innovations, object theater, dance, sound and words…It's clear that this collaboration has pushed Clipa to explore avant-garde and experimental directions and this is awesome…the exquisite ideas of Herman and Tyulpanov and their technique is fascinating…" Time Out Israel