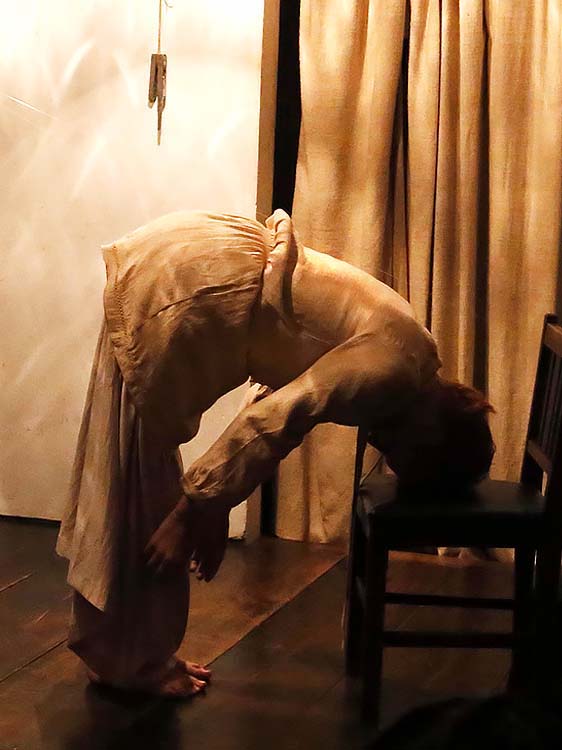 MEN | Premiere: 2013, Tokyo, Japan
A site specific performance, based on the existing "set" of the space it's located in. MEN creates new images according to where it's presented, the objects it contains and the views in it. The narrative of the show is simple, and inspired by classic stories like Pinocchio, Frankenstein and more. The legendary, almost childish components, stand in complete stylistic opposition to the real-time performance, which consists of the Japanese style Butoh, clashing with total realism. 
Apart from being a performance, MEN is a meeting, a reflection over a long term relationship of its three creators, a physical discussion on the fluctuating weight of time and memory, an everlasting argument about what performing really is.
Creators and participants: Idit Herman, Takederu Kudo, Dmitry Tyulpanov