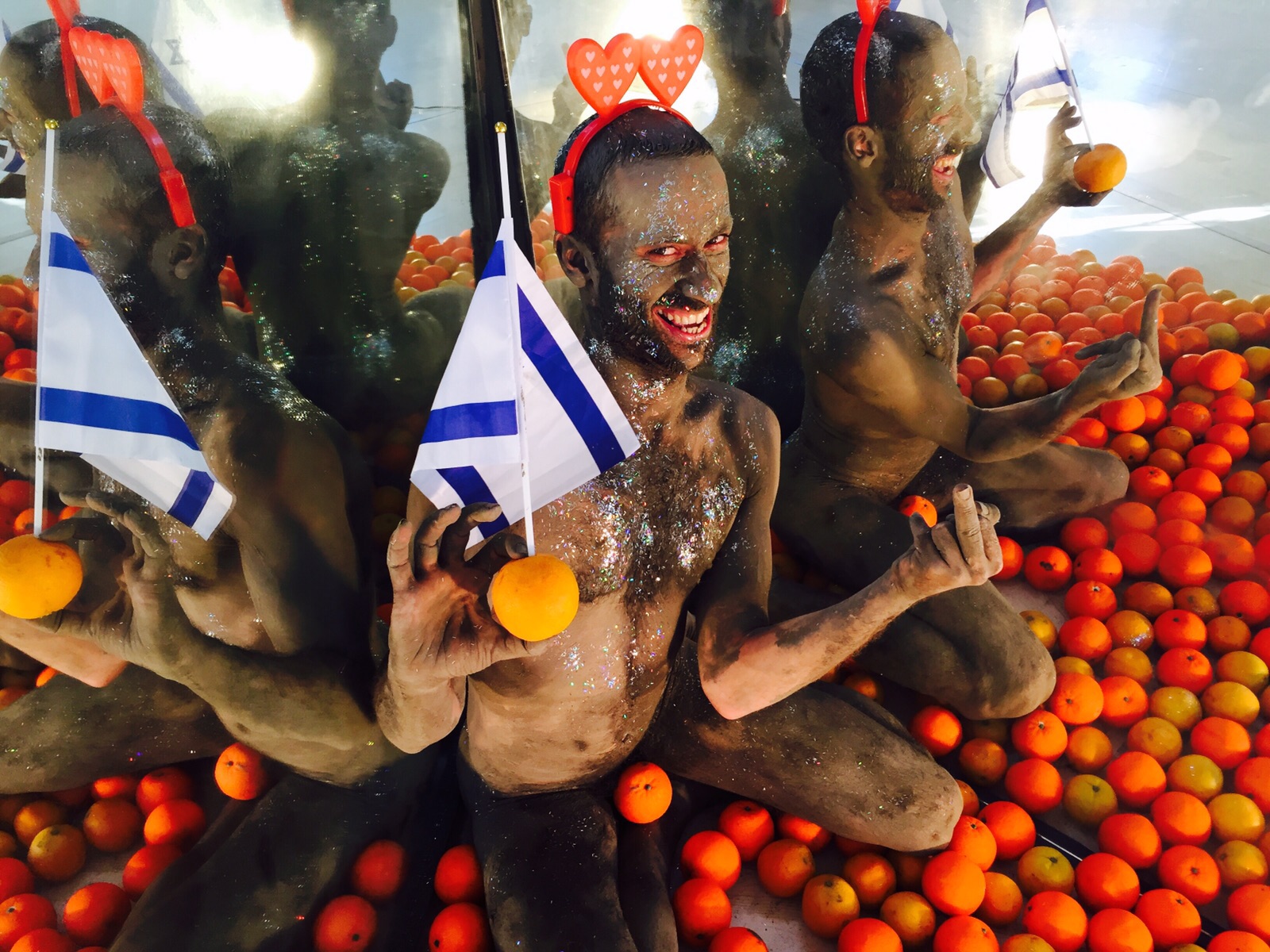 Love the Juice | Premiere: 2015, Clipa Theater, Tel-Aviv
"Bronz has the ability to take the Hebrew language, and toy with it so that comedic or tragic events sound like the epitome of poetry […] Bronz' language doesn't look for solutions where there aren't any, and does not find them where others, like Nisim Aloni or Hanoch Levin, have already searched and found some. With Bronz, it's the imagination that can be called depraved, sick, delusioning" – Zvi Goren, Habama
A non-radical performance that squeezes the Israeli ethos and pathos, using oranges and the character of Ariel Bronz – a traveling salesman and wandering Jew that dedicates himself to recruiting new Jews for Aliyah, persuading them to immigrate to Israel.
A ticket to the show includes: soft drinks, intimacy, songs and dance.
The artist, poet, playwright, director, performer and internationally acknowledged Shakespeare expert has dedicated himself clandestinely for the past five years to voluntarily recruiting Jews to make aliyah.
Bronz is a post-post-Zionist and considers himself not only a Guru and a Human Being, but also an ambassador of good will and a role model and an outstanding example of the "New Jew".
In only an hour , he quenches his viewers' thirst and drains the juice from the foundations of the chosen people: educational achievements, the economical momentum, the force of the IDF, the technological innovation, the judicial system, the immigration integration, sport culture, comradeship and brotherhood of arms.
Writing and Performing: Ariel Bronz | Lighting Design: Yanir Liberman | Sound Design and Live Music: Yoni Tal