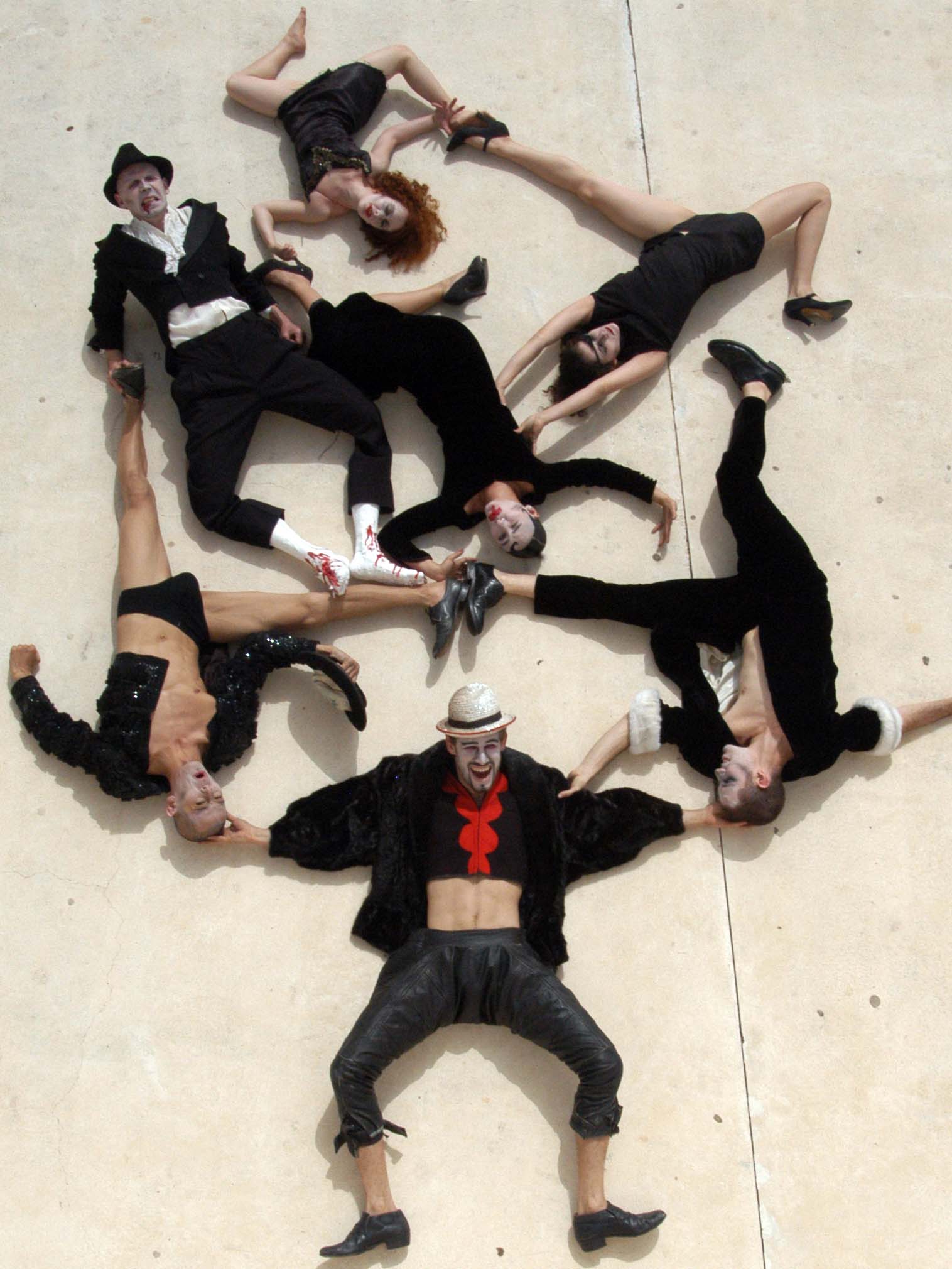 K | Premiere: 2009, Museum of Underground Prisoners, Israel Festival, Jerusalem
Inspired by short stories of Franz Kafka, the show K. is a journey on the train of demons and the powerful imaginations that form the brain of the genius creator.
Upon entering the detention facility, you will be asked to select one of three paths and you will be guided along the road you have chosen. In each space and cell track, the stories are presented in different and varied ways: short works of visual theater, installations, movement and dance sections and live music. In each space, one Kafka story is presented, and each space is designed completely differently from the other, depending on the story that takes place in it.
Only one person – Kafka's character – is imprisoned in this prison facility. He will give you the ticket at the box office, he will set the rules, he will operate the facility and find everything. The place enter is his head: dark, deep, funny and macabre, full of sights and images and even one wild party. The rooms are his heart. He is the prison manager and the prisoner. But his time is short – he is going to die today, and he has last chance to show you all the stories in the cells. You must choose your viewing path carefully, as you do not know how much time you have at the facility.
Concept and creation: Orit Bergman, Zohar Cohen, Idit Herman, Michal Herman, Dirk Kunesh, Jonathan Kunda, Lee Meir, Alon Schwabe, Dmitry Tyulpanov, Takanori Kawaharada. Director: Idit Herman | Original cast: Carlos Becker (Brazil), Marilia Becker (Brazil), Zohar Cohen, Israel Falke, Michal Gil, Idit Herman, Michal Herman, Takanori Kawaharada, Dirk Kunesh, Jonathan Kunda, Stav Marin, Lee Meir, Oren Nachum, Mor Nardimon, Edan Porges, Doron Raz, Alon Schwabe, Dmitry Tyulpanov, Oded Zadok (as Kafka) | Design: Idit Herman, Dmitry Tyulpanov | Illustrations and visual concept: Orit Bergman | Costumes: Idit Herman, Lee Meir | Music: Jonathan Kunda, Dirk Kunesh, Dmitry Tyulpanov | Light design: Assi Gottesman | Sound and show manager: Zohar Tzidon