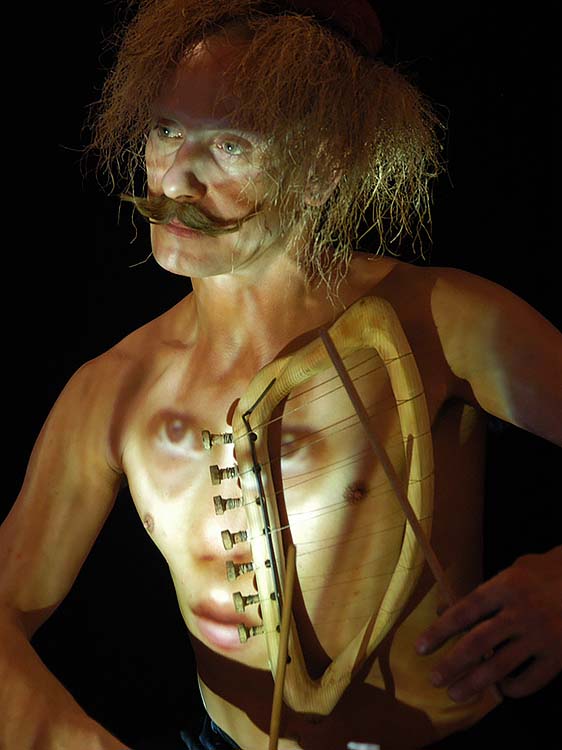 Orpheus | Premiere: 2006, Session House, Tokyo, Japan
Orpheus was the first musician and father of all song. His music relaxed the beasts and moved stones. When his much loved wife, Eurydice, was killed by a serpent, he went into the underworld, crossing the river of vow and memory, to bring her back. His gentle notes soften the hearts of hell's master, who agreed to release Eurydice on the strict term that Orpheus will not look back at her on their way to the surface.
But he did.
Some time later, Orpheus met his death by the hands of mad women, that tore him to pieces.
Creation, design, musical composition and performance: Idit Herman, Dmitry Tyulpanov | Light design: Uri Morag
Press
"This unique theater piece is pure poetry, it opens up the soul to declare: what awesome beauty " – Shay Bar Yaakov, Yediot Acharonot, Israel
"Clipa Theater's creation in the Japanese performing arts scene is brilliant and groundbreaking." – Shiga Nobuo, Butoh-Art, Japan