An evening of two dance pieces:
Plan B  – Michal Herman
Nature – Lotem Regrv
Plan B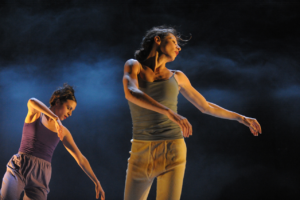 A comic, fantastic piece with a manual for viewing contemporary dance.
The creation process of a dance piece is the absolute world of the dancers, in which they tread safely and playfully like eternal children.
The piece attempts to crack the essence of the art-piece (both for the creator and for the viewer), its role, urgency, and whether it is still "alive and kicking"…
"In her new piece, Plan B, Michal Herman collaborates with Inbal Shahar. Together they mock those who obey instructions unquestioningly, be it those given by air-hosts before take-off, in the rehearsal room or by the military spokesperson. In her colorful and daring way Herman succeeds in bringing to the stage a ridiculous reflection of us as humans. She hits us in our soft bellies, and makes us doubt and undermine the concept of being tempted to buy".  – City Mouse, Tel Aviv.
Choreography: Michal Herman
Dancers: Inbal Sahar, Michal Herman
Texts: Alit Kraiz, Ori Lankinsky, Michal Herman
Nature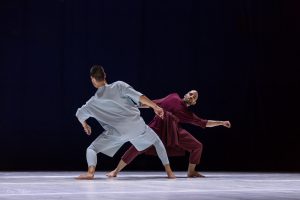 A close up to human nature
Emotional experiences translated to movement
Elusive moments of harmony
In the meeting point between
Two human beings
By: Lotem Regev
Performance: Mattheus Van Rossum and Lotem Regev
Music: Thomas Walschut and Mattheus Van Rossum
Costumes: Noah Sancho
Lights: Uri Morag
The piece was commissioned by 'Curtain Up' festival 2018 and under the support of the Israeli Ministry Of Culture
Nearby shows and tickets
No tickets found for this show