Leviah
Collection of memories from IDF service - guest show by Reut Shemesh
LEVIAH is a memoir about vulnerability, power, conformity, and loss of agency. Composed of a collection of memories from service in the Israeli military, LEVIAH brings to light a phenomenon that is rarely spoken about: the emotional trauma and despair that female soldiers in junior position endure. In the male-dominated, hierarchical structure of national military service, many women lose control and gain eating disorders. They are forced to adopt a tough exterior yet are subjected to sexual harassment. Coping mechanisms are common; willful memory erasure, dark humor, drugs, apathy, intermittent eruptions of sexuality. The performers' bodies expose extreme conditions of vulnerability and control, as well as the shift from human to mechanic' one experiences within a charged social and military environment. LEVIAH reenacts the gradual but consistence toll that political groupthink takes on the individual psyche.
Please note that LEVIAH is suitable to an adult audience only (age 18 and up). 
The performances of LEVIAH are part of a new artistic exchange project between Tel Aviv (Clipa Theater) and Cologne (Reut Shemesh), supported by the city of Cologne, Ministry of Family, Children, Youth, Culture and Sport of the state of North Rhine-Westphalia, RheinEnergie Stiftung, StepUp KunstSalon Stiftung and TanzFaktur.
"A Women's Duo is so incurred, drastic and aggressive. […] Whoever has been to this place, behind the fence, his femininity stays damaged – this is the conclusion of this production, in which Shemesh encircles her controversial topic individually with expressive dance. A piece that gives an idea of how much the end of naivety is also politically momentous." Nicole Strecker, Nov. 2015
»Leviah« is big, dark, brave, personal, but not private. Reut Shemesh allows dance to handle the art of dealing with vulnerability without portraying the victim as small and powerless" M. Suchy TanzMagazine August 2016
Winner: Cologne Tanz- und Theaterpreis 2017.
Winner: audience prize Festival 638 KiloTanz Essen.
Concept, choreography and text  Reut Shemesh  
Dance and creation Hella Immler, Reut Shemesh
Music Simon Bauer 
Scenography Ronni Shendar 
Costume Dario Mendez Acost
Dramaturgy Daniel Rademacher 
Management Sandra Jasper 
Camera & Photography Ronni Shendar 
Photography Sasa Huzjak
Photography Simon Bauer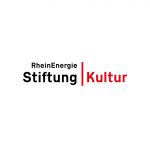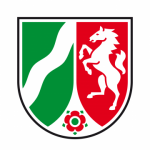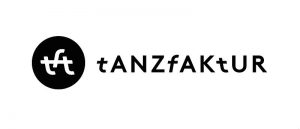 Nearby shows and tickets
No tickets found for this show